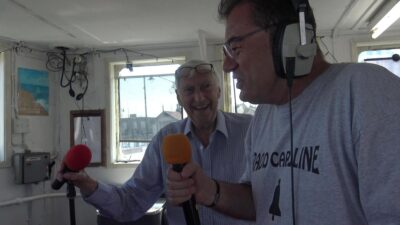 It's that time of year again. The anniversary of the Marine Offences Act is almost upon us. To mark the occasion, Radio Mi Amigo will be on the air again.
You will be able to listen on the internet carillonradio.com and on 1476 Medium Wave. Broadcasting begins 0000 hrs Saturday 12th August 2023 and finishes 0000hrs on Monday 14th August.
Broadcasting will be jointly managed by Garry Lee and Jon Sketchley and our special guest DJs will include Stephen Foster (BBC Radio Suffolk and Radio Caroline) and Keith Skues (Radios Caroline, Luxembourg, London….the list goes on).
The LV18 will be open as usual over the weekend so we would love to see as many of you as possible on board and you may get to meet some of the DJs.
For further details, watch this space